It's common for product developers to look at improving today's solutions when they want to improve on a pet product. And it makes sense. It's easier and usually less expensive to improve existing ideas than it is to rethink the entire approach to pet care.
Kent Pet Group isn't common.
Our product development process unlocks nature's true potential by exploring how unique combinations and novel processes can maximize the benefits of known ingredients and discover new possibilities. It's about finding the natural chemistry that makes ingredients work better together, better for our customers and better for pets.
It's an entirely different way of creating products that always aims at real progress. Because innovation isn't about adding trendy ingredients and it isn't creating a fancy product that solves problems that don't exist. And it isn't just a word to us.
EXPLORE NATURE'S
ADVANCED SOLUTIONS.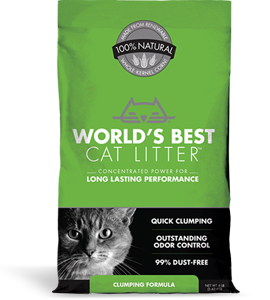 What if cat litter wasn't made of clay and there was a more absorbent alternative that didn't require mining? That's the question that led us to discover the concentrated power of the naturally absorbent corn in World's Best Cat Litter™.
Kent Pet Group uses advanced science to discover new ways of using natural ingredients to develop better pet products. It's about exploring the unique properties of natural ingredients and applying them in new ways. And while we make some of the most advanced and high-performing pet products on the market, that doesn't mean we are going to settle. Because you shouldn't have to.
You should see what we are working on now.
THE RESULT OF OUR UNIQUE SCIENTIFIC APPROACH.
See Our Products